Background
The U.S. Department of Homeland Security's (DHS) Urban Areas Security Initiative (UASI) program provides financial assistance to address the unique multi-jurisdictional and multi-discipline planning, organization, equipment, training, and exercise needs of high-threat, high-density urban areas.The UASI program is administered at the federal level by DHS through its Homeland Security Grant Program (HSGP) within the Federal Emergency Management Agency (FEMA). Since its inception in 2003, the intent of the federal UASI program has been to enhance regional preparedness in major urban areas by assisting with supplemental funding to build and sustain capabilities in support of the National Preparedness Guidelines.
The UASI program is the only federal homeland security grant program that requires regional governance, strategic planning and investing involving all disciplines (law enforcement, fire service, public health and medical, public works, critical infrastructure owners and operators, and emergency management) in order to acquire the necessary plans, organization, equipment, training and exercises. In 2006, DHS combined the three previously independent jurisdictions of San Francisco, Oakland, and San Jose into the current Bay Area UASI. The Bay Area UASI is located in northern California and is comprised of twelve counties and three core cities. The twelve counties are inclusive of over 100 incorporated cities and a combined total population exceeding 7.5 million people.
Proposal Process
Each fiscal year, the Bay Area UASI invites our regional stakeholders to submit project proposals for consideration. After completing our online submission forms, proposals will be categorized by geographical hub and discussed at the hub selection meetings. Approved proposals will then advance to the advisory group, and finally the approval authority.
To submit a proposal for consideration, or to find more information about the proposal process, please click here.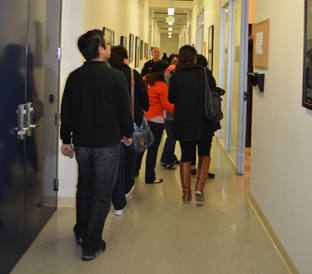 Approach
Managing risk is at the core of the Bay Area's homeland security efforts. Through the UASI grant program, the Bay Area has developed a sophisticated risk management program involving people, processes and analytic software systems. This allows the region to determine which terrorism threats and other hazards pose the greatest risk to the region, which capabilities are most needed to address those threats and hazards, and what level of ability the region possesses in each of the necessary capabilities and where the capability gaps are.
Beyond allocating the funds appropriately based on risk, the results of the 2009 and 2011 capability assessments show that the $45 million contributed to improvement or sustainment in capability levels among all of the priority capabilities. The Bay Area UASI uses project-based monitoring as the principal means of measuring project progress. Grantees are expected to justify why they prioritize funding particular projects and how these projects will, over the lifecycle of funding, sustain current capabilities and address gaps in capabilities.